We are heavily using these tactics:
Brand ambassadors, social advocacy

 
Future identity and position
Creating brand positioning and designing brand image
Future identity and position

Concept creation
Visual appearance
Validation
 
Portfolio Strategy
Branding, brand proposition and messages according to the target audience needs.
Portfólióstratégia

Drafting brand messages by unique target groups
Branding: brand name
 
Advertising
Creative production and ad management
Advertising

PPC (Google Ads, Facebook, Instagram, LinkedIn, Youtube)
Programmatic (data, interest ABM based, hyperlocal multichannel targeting) 
Native
Integrated campaigns
 
Event Marketing
Organizing in-house events or coordinating participation at external events
Event Marketing

Webinars
Business Breakfasts
Meetups
Partner events
Support at conferences
Exhibitions
 
Video/Photo
Creating image, case study, referral, social videos and animations
Video/Photo

concept creation
implementation
 
Copywriting
Content creation using storytelling and SEO techniques
Copywriting

press releases, PR articles
websites
blogs (including professional technical content creation)
case studies, e-books
keyword research
SEO optimized content
 
UX design
Design- and conversion-focused development of new and existing websites
UX design

Usability research
UX/UI design
User tests
 
Web Development
Development of new and existing websites
Web Development

copywriting
design and UX
Coding, development
 
Selection of appropriate technology
Selection and implementation of MarTech softwares that provide sufficient functions and seamless integration with our partner's existing toolkit.
Selection of appropriate technology

Demand survey
Software selection
 
Analytics
Auditing, Campaign Monitoring
Analytics

SEO audit
Google Analytics audits, settings
Content and communication channel analytics
KPI-based target achievement measurement
 
Automation
Mapping automation-ready marketing processes, providing guidance on selecting marketing automation technology.
Automation

Demand survey
MarTech toolkit recommendation
 
Pr
We use traditional PR tools to share relevant news and information with trade journalists, opinion leaders and stakeholders, generating dialogue and trade media coverage.
Pr

Content generation
Keeping contact with press
Monitoring
 
Inbound, content marketing
Creating and implementing content marketing processes from strategy to measurement providing project management, operating corporate editorial team to support content marketing, and supporting content distribution.
Inbound, content marketing

Social media communication
SEO
PPC
Marketing automation, email marketing
Lead generation
 
Social media
Creating and implementing social media strategies, managing company pages and analytics.
Social media

LinekdIn
Facebook
Instagram
Pinterest
Youtube
 
Account-based marketing
Adapting Key Account-based sales philosophy to marketing with a content-based approach. Targeting several group of companies or individual enterprises by persuading their employee personas through relevant content.
Account-based marketing

Forming target account groups
Content generation
ABM-based advertising
Monitoring
 
Marketing Automation

Launch of email marketing and inbound marketing tools, through providing training and support. Creating lead scoring and lead nurturing strategy.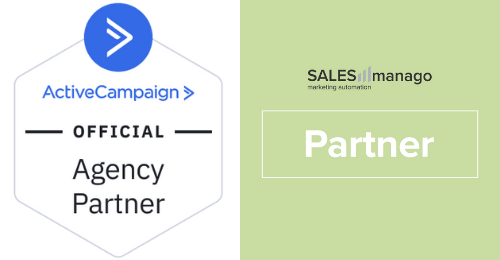 Brand ambassador, social advocacy, B2B influencer marketing
Scouting, recruiting and managing opinion leaders, experts and in-housel brand ambassadors.
Brand ambassador, social advocacy, B2B influencer marketing

Supporting internal brand ambassadors with content
Managing external opinion leaders
Software support, measurement