Introduction
Jungheinrich Hungary, a subsidiary of the Hamburg based leading intralogistics service provider, wanted to support its sales activities with a more robust digital presence focusing on a broader scale than forklifts.
Approach
Our suggested concept approached the support of sales from a very different angle, which was pioneer in this industry. We wanted to provide solutions to the problems of the target group personas and help them in their decision making from the beginning of their buyer journey. We also set the goal of establishing an effective "SMarketing" organization and to achieve thought leadership in the field of intralogistics automation, energy efficiency and safety.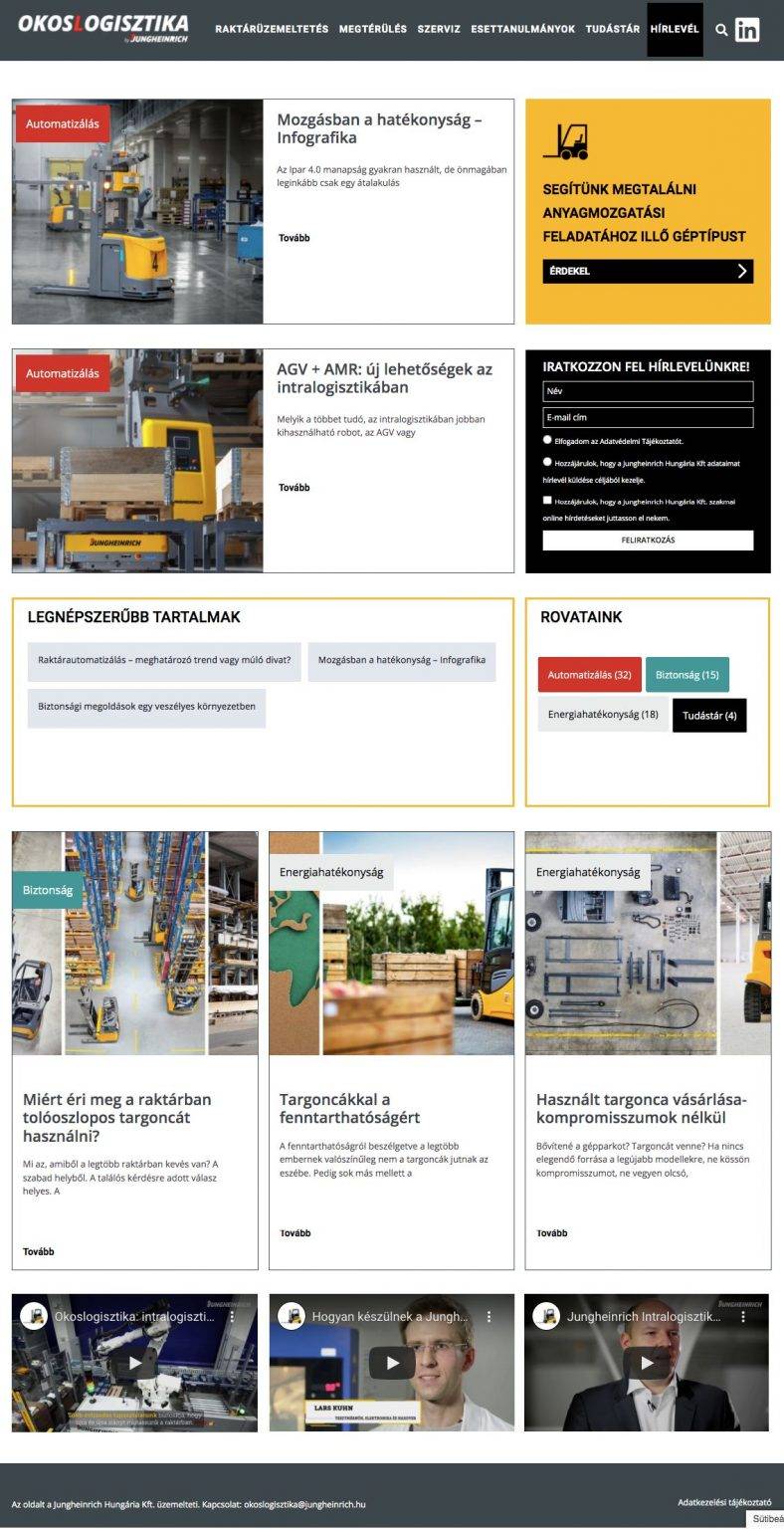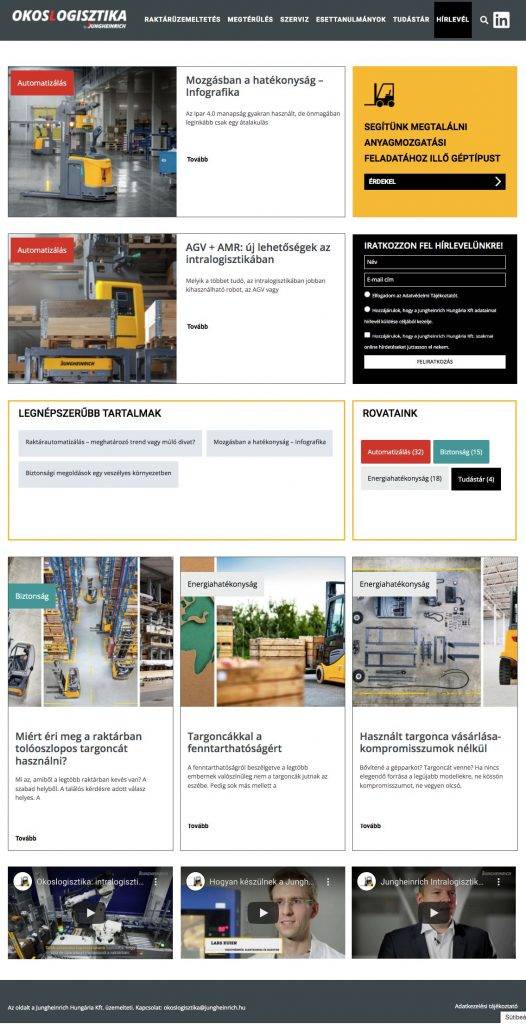 We developed an inbound lead focused "always on" communication strategy, which was supported by ABM advertising and social selling. The heart of the communication was a content hub under the domain okoslogisztika.hu (Smart logistics) where logistics specialists, executives, owners can get answers for their intralogistics investment issues with the help of articles, infographics, downloadable e-books, videos.
The human face of the campaign is ensured by the company's brand ambassadors, who are not only sharing content in their LinkedIn personal profiles which is supported by an employee advocacy platform but they also encourage conversations in the newly established Okoslogisztika (Smart logistics) Linkedin group and help the sales process with content and social selling techniques (which was backed by trainings for the sales team).
We used PR, SEO, LinkedIn page and email channels too for content distribution.
Results
In the first ten months of the campaign the number of leads increased by 29% vs former period, the number of complex quotation requests has rocketed. Now the sales can easily sell without pushy techniques with the help of content provided for them by marketing.
Thanks to the program now sales respects marketing more than before, they see them as a more credible partner. An effective SMarketing organization was born. The campaign's success is also proved by the fact that the biggest competitor, Linde, came out with a similar concept copying Jungheinrich half a year later.